Vacuum and Pressure Inspection Machine for Tin Cans Beverage
Product Detail
Product Tags
Model NO.:TJYDJ15
Type: Vacuum and pressure inspector
Brand: T-Line
Customized: Yes
Transport Package: Wooden Case
Application: Three or four screw cap glass bottles of food, medicine, health products, drinks, three-pieces can drinks, eight treasure porridge, condiments, canned
Vacuum inspection machine,pressure inspection machine,vacuum and pressure inspector,detection machine,vacuum detector,online testing system,cans vacuum inspection system,detection machine,detecting system,can vacuum and pressure tester,detection,inspection machine,checker, glass bottle production line,pop can production line.
Equipment introduction
This machine is a fully automatic multi-function inspection system equipment, the inspection speed is up to 1500 cans/min, it adopts non-contact online inspection method to detect quality defects caused by low pressure or insufficient vacuum, and its inspection principle is based on horizontal acoustic technology and scanning technology.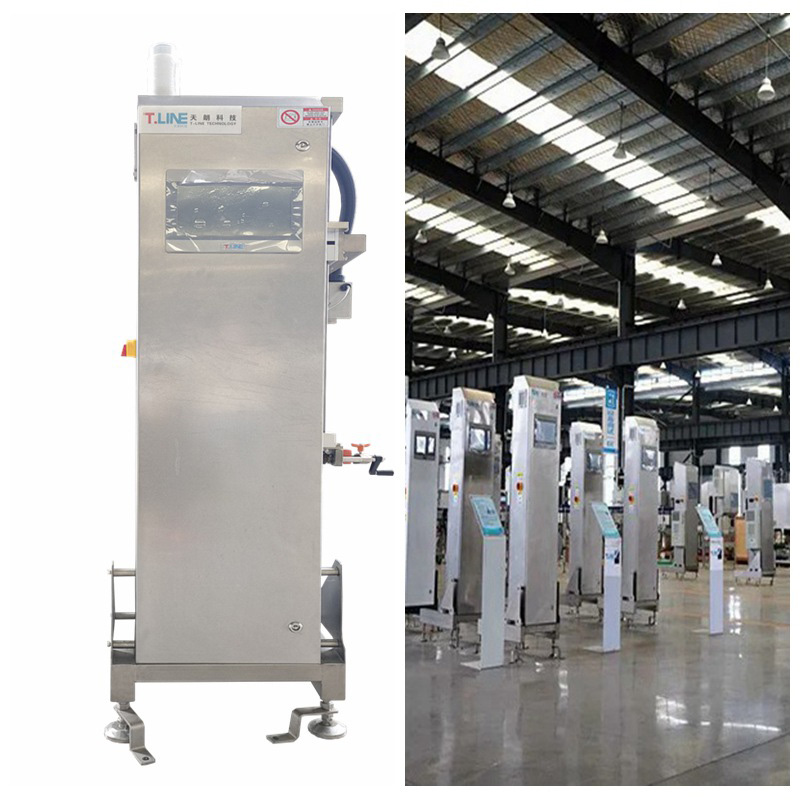 Equipment principle
Using acoustic technology to detect iron-capped containers.When the container passes the vacuum detection probe,the probe emits high-energy electromagnetic waves to impact the lid of the container non-contact, the lid impact sound, sound with vacuum container has the certain proportion relationship. The unique sound analysis method can achieve high accuracy and continuity.
Scanning technology is used to detect the deformation of the lid of the iron-covered container, and the quality of the container is judged by the deformation of the lid.When the container passes through the curved scanning probe, the probe continuously detects the distance between the probe and the lid, and outputs a proportional analog voltage. The analog voltage passes through the data processing system to produce a value of the lid shape quality. If detected unqualified products, immediate feedback and elimination.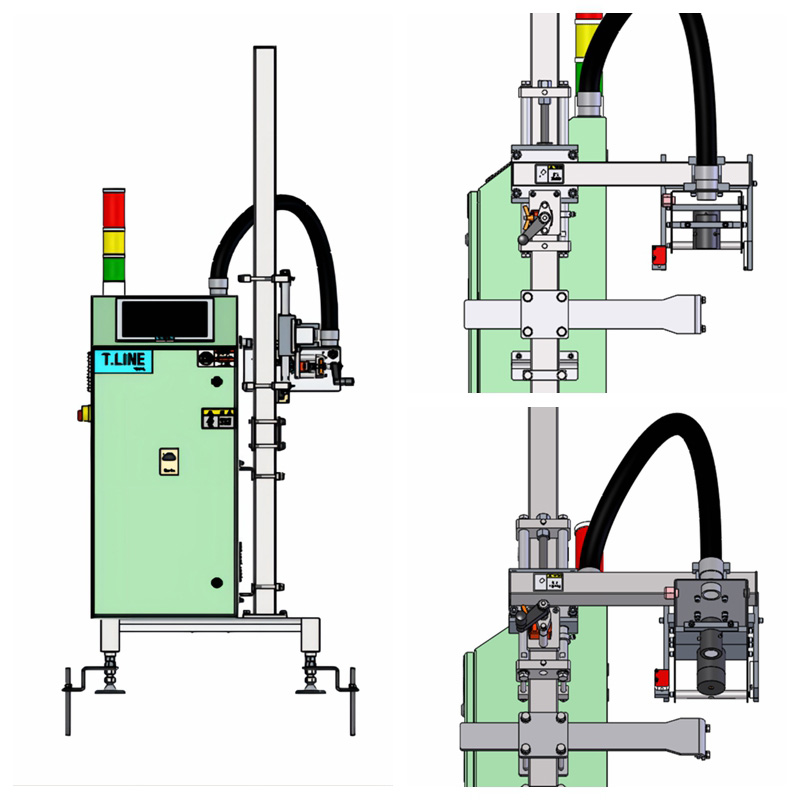 Implement the detection function
vacuum online detection, pressure detection, no lid, deflated can detection, double lid, pour can detection, swell can detection, reverse can detection, etc.
Suitable for the following container and closure types:
Containers: cans, glass bottles, etc.
Sealing type: can iron bottom, glass bottle crown cap, glass bottle triple screw cap, etc.
Technical parameter
| | |
| --- | --- |
| Dimension(L*W*H) | 624*655*1963mm |
| Suitable conveying height | 600-1400mm |
| Material | SUS304 waterproof level IP65 |
| Rejection rate of unqualified products | ≥99.9% |
| Communication | AC220V/ Single phase |
| Power | 0.5kw |
| Capacity | 1500 cans/min or conveyor belt ≤ 120 m/min |
| Air consumption | ≈0.01 L/time |
| External air source | >0.5Mpa |
| External air interface | Outside diameterΦ10 Air pipe |
| External air source flow | >500 L/min |
Structure characteristic
Non-contact detection
Chinese and English bilingual menu
Color man-machine interface operation
Up to IP65 rated enclosure
Reliable high-speed hitting
Continuous hit alarm
Ten product types are stored
10 groups of culling data saved
digital signal processing
Pendant Probe Assembly
Precise hit timing encoder
Built-in microphone for online monitoring and recording
Alarm information
Network remote control (optional)
---
---